There is a wide variety of bags, such as using a belt that is the only one in the world that can be made, and changing the color of the handle even if it is the same pattern.
While having a Japanese image of obi, it can be used in everyday life with a design that matches casual clothes.
Since it is finished with a solid core and a free-standing bag, it is luxurious, but it can be expanded to A4 size and can be used in business scenes.
In addition to bags that have been remade of the belt, we also have Gobelins woven bags with various patterns, and there are multiple bags with the same pattern.
①A obi's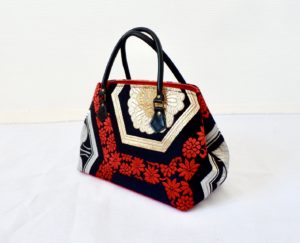 bag
②A gobelins woven bag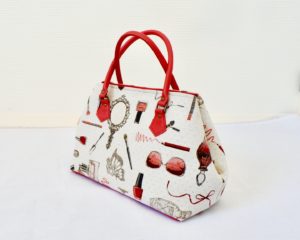 Feature
It is usually used as a handbag, and if you remove the hook, you can use it as a tote bag that can hold A4.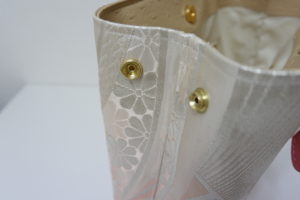 Of course, the bottom is also finished with a bottom tack firmly on the bottom plate.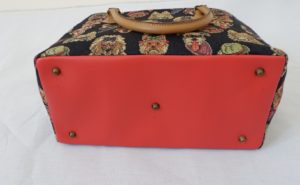 The handle is made of durable real leather.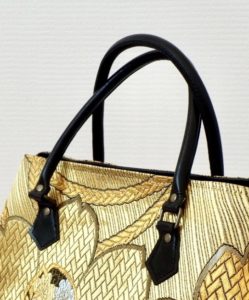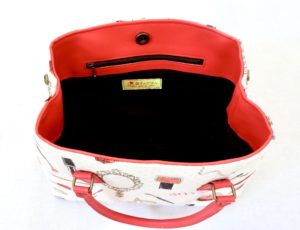 Specification
Two types of product sizes are available.
(1) Size: Width 34cm×height 28cm×gusset 7.5cm  
(2) Size: Top width 25cm×height 20cm×gusset 14cm
(3) Size of mini tote: width 23cm×height 20cm×gusset 5cm
・ If you remove the hook, A4 size storage is possible
・ With large and small pockets and zipper pockets
Some products come with a child bag.
If you have any other questions, please do not hesitate to contact us.