CHIKA ITO
Born in Nagoya City, Aichi Prefecture,Japan.
After graduating from Nagoya City Nursery College, She worked as a kindergarten teacher.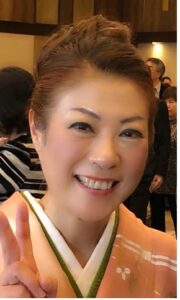 However, from an early age, she started making miscellaneous goods by making things that are her special skill.
Since her family ran a sewing business, she woke up to making bags from making small items using industrial sewing machines. From "obi" selection to cutting and sewing, she does everything by herself.
In 2017, AIKO Co., Ltd. was established.
Started making bags in earnest.
The brand name is "Aiko's bag".